How to Donate and Volunteer Responsibly for the...
Follow these tips when thinking about ways to effectively donate or volunteer to the Oklahoma tornado relief efforts. The most effective donations after disasters are financial donations. Visit the National Voluntary Organizations Active in Disaster website to donate to those non-profit organizations that are active in disaster response. Volunteers are very beneficial to the response and...
NeighborWorks Features Alabama Disaster Case...
The Walker/Cullman County Disaster Case Management Team of the Community Action Partnership of North Alabama and Case Manager Cindy Smith are recognized for their efforts in helping the Lester Family rebuild their home after the April 2011 tornadoes. With help from Mennonite Disaster Service volunteers and a partnership with Garden Spot Village, a Pennsylvania retirement community, the...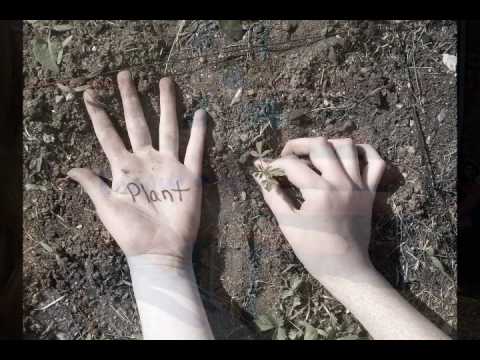 March 9 - 17, 2013 is AmeriCorps Week!
Each year during AmeriCorps Week, we recognize the commitment of AmeriCorps members and alums by highlighting the extraordinary impact AmeriCorps makes across our nation every day. This year, AmeriCorps Week will take place March 9-17, 2013. AmeriCorps Week is a time to salute AmeriCorps members and alums for their service, thank AmeriCorps community partners, and communicate AmeriCorps impact...
Governor Bentley Proclaims March 9 - 17, 2013...
PROCLAMATION BY THE GOVERNOR OF ALABAMA WHEREAS, service to others is a hallmark of the American character and throughout our history citizens have stepped up to meet our challenges by volunteering in their communities; the current economic downturn means more Americans are facing hardships, and volunteering and national service is needed more than ever; and   [[MORE]] WHEREAS, the AmeriCorps...
Serve Alabama joins Governor Bentley in promoting...
Governor Bentley Discusses State Sales Tax Holiday for Severe Weather Preparedness Items MONTGOMERY – Governor Robert Bentley on Wednesday urged people across Alabama to take advantage of this weekend's state sales tax holiday for severe weather preparedness items. "People need to take this opportunity to stock up on the supplies they'll need before, during and aftersevere weather," Governor...
How you can help - Alabama Christmas Day Tornadoes
Christmas Day Tornadoes in Alabama For those interested in volunteering after the Christmas Day tornadoes, please review the most effective ways to help those in need: Affiliate with existing non-profit organizations before coming to the disaster area. Immediately following a disaster, a community can become easily overwhelmed by the amount of generous people who want to help. Contacting and...
Family Volunteer Day - November 17, 2012
Source: Points of Light Family Volunteer Day is a day of service that demonstrates and celebrates the power of families who volunteer together, supporting their neighborhoods, communities and the world. Points of Light created the day 22 years ago to showcase the benefits of family volunteering and provide opportunities for families to help communities create supportive environments for their...
Volunteer for Hurricane Sandy Relief
Follow these tips when thinking about ways to effectively volunteer or donate to the Hurricane Sandy response efforts. ·         Volunteers are very beneficial to the response and recovery efforts after a disaster and are most effective when affiliating with a non-profit organization. Do not self-deploy to the affected areas. To register your interest, visit HandsOn Network. To find volunteer...
Register for Governor's Community Response...
Montgomery Marriott Prattville Hotel & Conference Center at Capitol Hill 2500 Legends Circle Prattville, Alabama  Date: December 11, 2012 Time: Registration begins at 8am. Workshop will be from 9am-4pm. Conference Registration: $25 per participant - You can register online by clicking http://communityresponseworkshop.eventbrite.com [[MORE]] Participants are encouraged to bring a...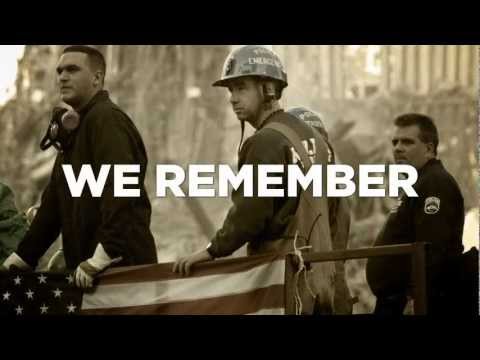 SEPTEMBER 11TH NATIONAL DAY OF SERVICE AND...
The September 11th National Day of Service and Remembrance is the culmination of efforts originally launched in 2002 by the 9/11 nonprofit MyGoodDeed with wide support by the 9/11 community and leading national service organizations. This effort first established the inspiring tradition of engaging in charitable service on 9/11 as an annual and forward-looking tribute to the 9/11 victims,...
Alabama Public Radio previews Ready Alabama Day →
Ready Alabama Day - September 6, 2012
Ready Alabama Day Thursday, September 6, 2012 in Jacksonville, AL When: Thursday, September 6, 2012 from 9:00 a.m. to 2:00 p.m. Where: Jacksonville State University in Jacksonville, AL [[MORE]]What : Part of National Preparedness Month View equipment and displays of emergency management agencies, first responders, and volunteer organizations Participate in interactive demonstrations ...
Ready Sunday in Alabama - September 30, 2012
Faith-Based Leaders: On behalf of ReadyAlabama, Alabama's emergency preparedness campaign funded by a grant from the Department of Homeland Security, we would like to invite your church family to participate in the seventh annualReadySunday initiative on September 30, 2012.  ReadyAlabama makes it simple and easy for your organization to participate. [[MORE]] ReadySunday is a collaborative effort...
National Service Teams Activated for Hurricane...
More than 1000 Members and Volunteers on Standby to Deploy [[MORE]] Washington D.C. – As Hurricane Isaac continues moving through the Gulf Coast, AmeriCorps and Senior Corps teams are responding in four Gulf Coast states, the Corporation for National and Community Service (CNCS) announced today. CNCS is working in close coordination with the Federal Emergency Management Agency (FEMA), National...
Volunteer or Donate for Hurricane Isaac Relief in...
INTERESTED IN VOLUNTEERING FOR ISAAC RESPONSE: Call 2-1-1 or 1-888-421-1266, to get connected to a local organization responding in the area. INTERESTED IN DONATING TO NATIONAL GROUPS RESPONDING TO HURRICANE ISAAC : Click here. DONATE TO ALABAMA DISASTER RELIEF, GIVE TO THE GOVERNOR'S EMERGENCY RELIEF FUND Click Here: http://www.unitedwaysofalabama.org/Road-to-Recovery.htm
Governor Bentley Announces New ReadyAlabama.gov
OFFICE OF GOVERNOR ROBERT BENTLEY THURSDAY, AUGUST 23, 2012 Governor Bentley Announces new "Ready Alabama" Initiatives Promoting Disaster Preparedness MONTGOMERY – Governor Robert Bentley on Thursday announced the launch of new Ready Alabama initiatives that will help people across the state prepare for natural disasters. [[MORE]] The new initiatives are designed to reach more people through a...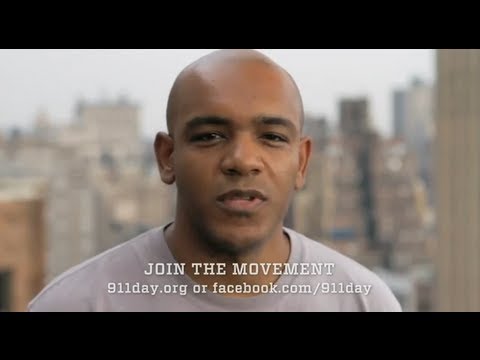 Be Ready Camp 2012 - Slots Still Available! Free...
Be Ready Camp is an innovative one-of-a-kind disaster preparedness camp from Serve Alabama. Alabama kids entering the 6th grade are eligible for this week long camp. All registration and camp costs are FREE, except travel to and from camp. WHAT: Be Ready Camp WHERE: US Space and Rocket Center, Huntsville WHEN: (2) Sessions in 2012. WEEK ONE: SEPTEMBER 11 - 15, WEEK TWO: SEPTEMBER 18 - 22 ...
State Sales Tax Holiday on Preparedness Items -...
The sales tax holiday for 2012 will begin at 12:01 a.m. on Friday, July 6.  The holiday will continue through midnight on Sunday, July 8.  By having the holiday in July of this year, retailers and municipalities were given time between the holiday's legislative approval and the designated weekend to organize and prepare for participation.  Final preparations will continue between now and the start...
1 tag
Welcome to ServeAlabama.gov
ServeAlabama.gov is designed to highlight the latest information about opportunities, partnerships and projects with our agency. It also gives you the opportunity to share with us and with others. Please feel free to communicate with us anytime! And if you see information that may be helpful to others, please pass along.